
A personal touch to ensure
you get the time that you need.
COUNSEL THAT CARES

Experience is great, but
winning experience is better.
A FAVORABLE OUTCOME

A responsive lawyer, that is
prompt and communicative.
THE ATTENTION YOU DESERVE
MY PHILOSOPHY:
"Our Clients Are Our First Priority."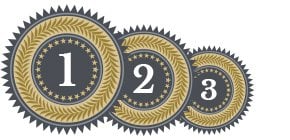 Allena J. Wright is focused only on getting you the best possible result.
Ms. Wright, a native Houstonian, prides herself on the care for her clients and the results she is able to achieve.
For those hoping for a civilized and satisfying resolution, she is your go-to choice. Utilizing a background that spans different disciplines and industries, Ms. Wright brings a varied background to your legal issues.
Our firm works diligently and effectively to guarantee the best attainable settlement for your case.
The Law Office of Allena J. Wright is a full service law firm with 10 years of experience. Based out of Houston, we specialize in Personal Injury and Family Law.
Here at Law Offices of Allena J. Wright, we invest our time and resources that are necessary for the successful representation of our clients.
Although many cases resolve or settle, we believe the most effective method that brings this firm success is preparing early and thoroughly for trial.
MY PRACTICE AREAS
Personal Injury
If you were injured in an accident caused by someone else's, you may be entitled to receive compensation.

Criminal Law
Whether it's a misdemeanor or felony, we are dedicated to your rights and getting the best outcome for you.

Family Law
We know the importance of family and how critical it is to come to successful resolutions.
Workplace Accidents
When you have a workplace incident, your employer should cause .

Divorce Mediation
Divorce settlement helps you and your spouse move on to a better future, let us be your guide.
Estate Planning
Over half of Americans die without a will, but we can help you and your family plan for the future.

Criminal Assault
Our firm can help represent you during times of criminal liability, ensure that you have quality advocacy by contacting us today.
Wills and Probate
Ensuring that your will gets carried out requires a well written document, but you can trust us to execute.
Anonymous

"Professional services from start to finish."



 



 



 



 



The Law Office of Allena J. Wright provided professional services from start to finish. Ms. Wright along with her Staff were available to meet my needs, concerns, and questions. As a busy professional, I really appreciated the flexibility with meeting times including after hours. I am impressed with their management of confidential information, their loyalty, trust, and transparency during this process.
D. McCray

"Makes me feel like I'm only one."



 



 



 



 




Mrs. Wright has provided excellent legal counsel and personal advice over the 4 years I've retained her services. Although I am not her only client, she makes me feel like I'm only one of a few clients.

Family law cases are often sensitive and emotional. When you need a voice to reflect your interests in court, you need to think long and hard about who can best share your story. I've been so pleased by her care, candor, and preparation, that I've referred personal friends to her.
Anonymous

"I'm glad I made the right choice."



 



 



 



 



I really appreciated all that Mrs. Wright did for my son's case. She always called and answered my calls about any concerns that I had. She was on time for court each time and if she was running late, she would always call and inform me. This was my first time needing a lawyer and I'm glad I made the right choice.
REQUEST A CONSULTATION
Fill out the form below to recieve a confidential intial consultation.